Dr. Apel Keuroghlian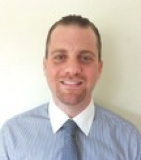 Biography
Dr. Apel Keuroghlian is an Oral and Maxillofacial Surgeon who trained at both UCLA and USC. His career began with a biomedical/biochemical engineering degree from the University of Southern California, where he graduated among the top of his class. Throughout his undergraduate education in engineering, Dr. Keuroghlian researched the effects of the different surface characteristics of implants and their integration with bone. He later decided to further his education by obtaining a dental degree from USC. While at the USC School of Dentistry, Dr. Keuroghlian received several endowed scholarships for academics/research including the California Dental Association research scholarship and academic scholarship as well as the Class of 1964 endowed scholarship. He once again graduated amongst the top of his class. Dr. Keuroghlian decided to further his education in Oral and Maxillofacial Surgery at UCLA, receiving a Medical Degree and an internship certificate in general surgery. Dr. Keuroghlian performs oral surgery at the 7 Day Dental office on Lincoln Av. in Anaheim. He also has another practice in Torrance and holds a faculty position at UCLA. Dr. Keuroghlian is committed to enhancing patient care by integrating his engineering training, dental knowledge, and surgical skills. He truly enjoys all facets of his work and looks forward to continuing research in the future. When not working, Dr. Keuroghlian enjoys traveling, skiing, playing basketball, and just hanging out with his friends.
Provider Training
| University | Degree | Focus | Graduated |
| --- | --- | --- | --- |
| USC Dental School | Doctorate | DDS | 2005 |
| D Geffen School of Medicine-Ucla | Medical Degree | MD | 2008 |
Experience & Accolades
| Role | Organization | Time |
| --- | --- | --- |
| Member | American Dental Association | Present |
| Member | American Dental Association of Dental and Maxillofacial Surgeons | Present |
| Member | American Medical Assocation | Present |
Practice & Hospital Affiliations
Dr. Apel Keuroghlian, MD has not yet indicated the hospitals that he is affiliated with.
Specialties
Languages Spoken
English
Medical Specialties
Surgeon - Sub-Specialty: Oral & Maxillofacial Surgery
Years In Practice: 11 (started in 2008)
Accepts New Patients: Yes
Dr. Keuroghlian specializes in treating the following types of patients:

More information about Dr. Apel Keuroghlian
Aricles by Dr. Apel Keuroghlian